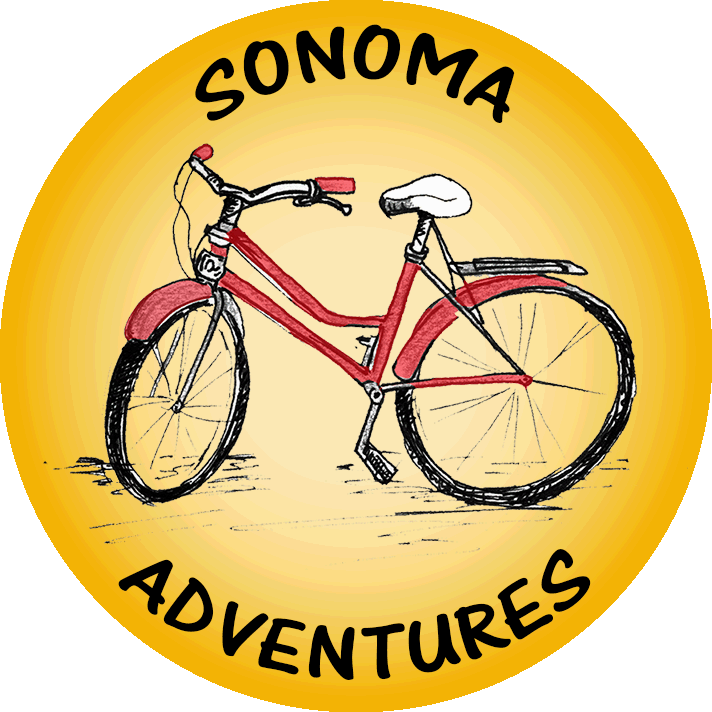 1254 BROADWAY, SUITE A
SONOMA, CA 95476
707.938.2080
Our

family

would love to help your

family

enjoy Sonoma on a Bike!
Yes, we hear it all the time. "What is there to do with kids in Wine Country?" Well... the short answer is plenty. Obviously we think bikes are the best and easiest of the options. There's plenty of paths, great parks and family friendly wineries within biking distance. In fact there is so much to do, you can fill multiple days with great biking adventures. However if bikes, or biking multiple days are not in the cards, we suggest Traintown for younger kids and Safari West for all ages.
When it comes to bikes, we have both 20 inch & 24 inch kids bikes, plus Extra Small Adult size bikes for younger teens. We also carry Kids Trailers, Tag-a-long attachments and Kids Seats. All kids equipment is limited, so please call or book in advance to guarantee the equipment is available.
Sonoma is extremely family friendly! First off, the heartbeat of our town is the Historic Sonoma Plaza, an 8 acre park with two kids areas, duck ponds, picnic tables and shade galore. This plaza is surrounded by great shops ,restaurants and fun places to explore.
Places to explore on bike(all of which are included in on our Sonoma Bike Maps): Buena Vista Winery, Bartholomew Estate, Sonoma's Best and Gundlach Bundschu are some wonderful places with activities and
Need Suggestions on the Plaza?
For families looking for lunch/dinner options, we suggest Red Grape, Mary's Pizza and Murphy's Irish Pub.
Looking for fun places for kids - Sweet Scoops, Chocolate Cow and Wine Country Chocolates.
​
Family Friendly Tasting Rooms/Beer Garden on Plaza: Roche Family Winery and Hopmonk Tavern